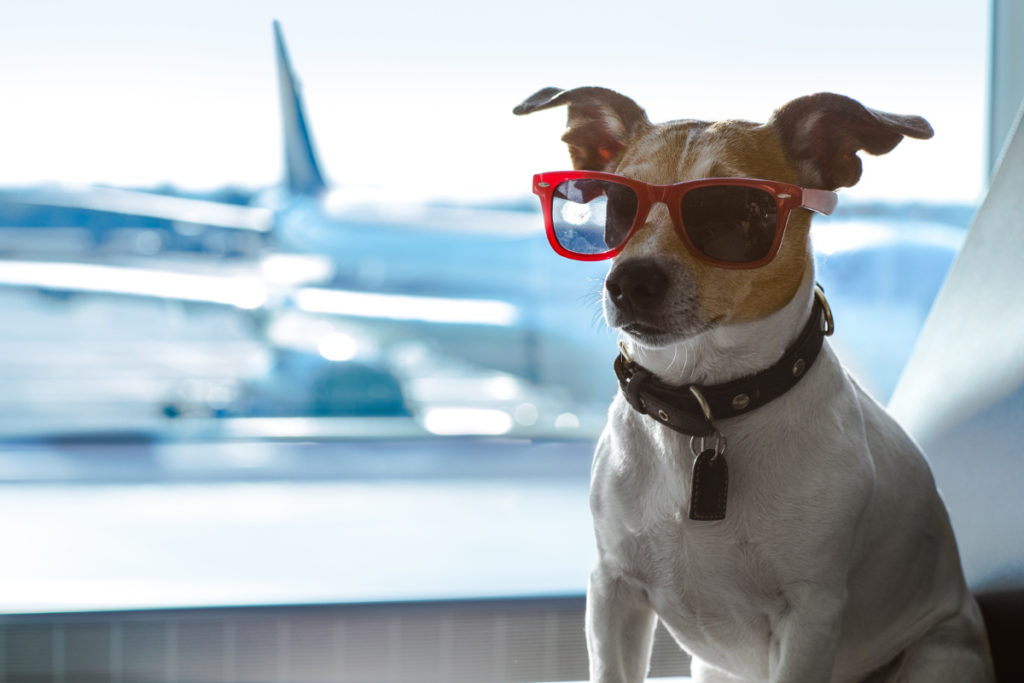 Airlines, today, have implemented a number of requirements and safeguards for animals that will be traveling with them, most of which have been designed with the pet's safety in mind. Unfortunately, it is not always easy for pet owners to know what these requirements are, as they do vary greatly from airline to airline.
A number of airlines, for instance, no longer allow pets to fly in their baggage compartments. However, some of these same airlines do allow pets in a plane's cabin, as long as they are in appropriate carriers that can fit under the seat in front of them. Airlines also require that the pet remain in its carrier during the entire flight and have a reservation, as most limit the total number of animals that are allowed in a plane's cabin on any given flight.
The exceptions are service animals, such as seeing eye dogs, which are allowed on a plane, regardless of how many other animals are already expected onboard. Additionally, a pet in its carrier is typically considered to be one of its owner's carry-ons, so luggage plans should be made accordingly.
Even on airlines that do allow pets in the cabin, some destinations, including Hawaii and the United Kingdom, do not allow pets to be brought in as carry-ons. Also check with your airline if you have a pet other than a cat or a dog, as there are often restrictions on what types of animals may be allowed in an airplane's cabin.
Of course, not all animals are small enough to qualify as carry-on baggage. Luckily for those pets, there are still some airlines, such as Delta and Alaska, which still accept pets and their carriers as check-in baggage. For safety reasons, many airlines require that the animal be at least …
Airline Requirements When Traveling With Pets

Read More